Yesterday me and Allen decided to show our ladies how to play 40k. So did we pick out 2 vanilla squads to demonstrate or maybe the starter set?

NO WE PLAYED 3000P PER SIDE WITH 4 DIFFERENT RACES, PSYCKERS, FLYER'S, DEEP STRIKE, TANKS, BIKES, WALKERS, EVERYTHING IN!

THAT WILL EASILY INTRODUCE THEM TO THE GAME!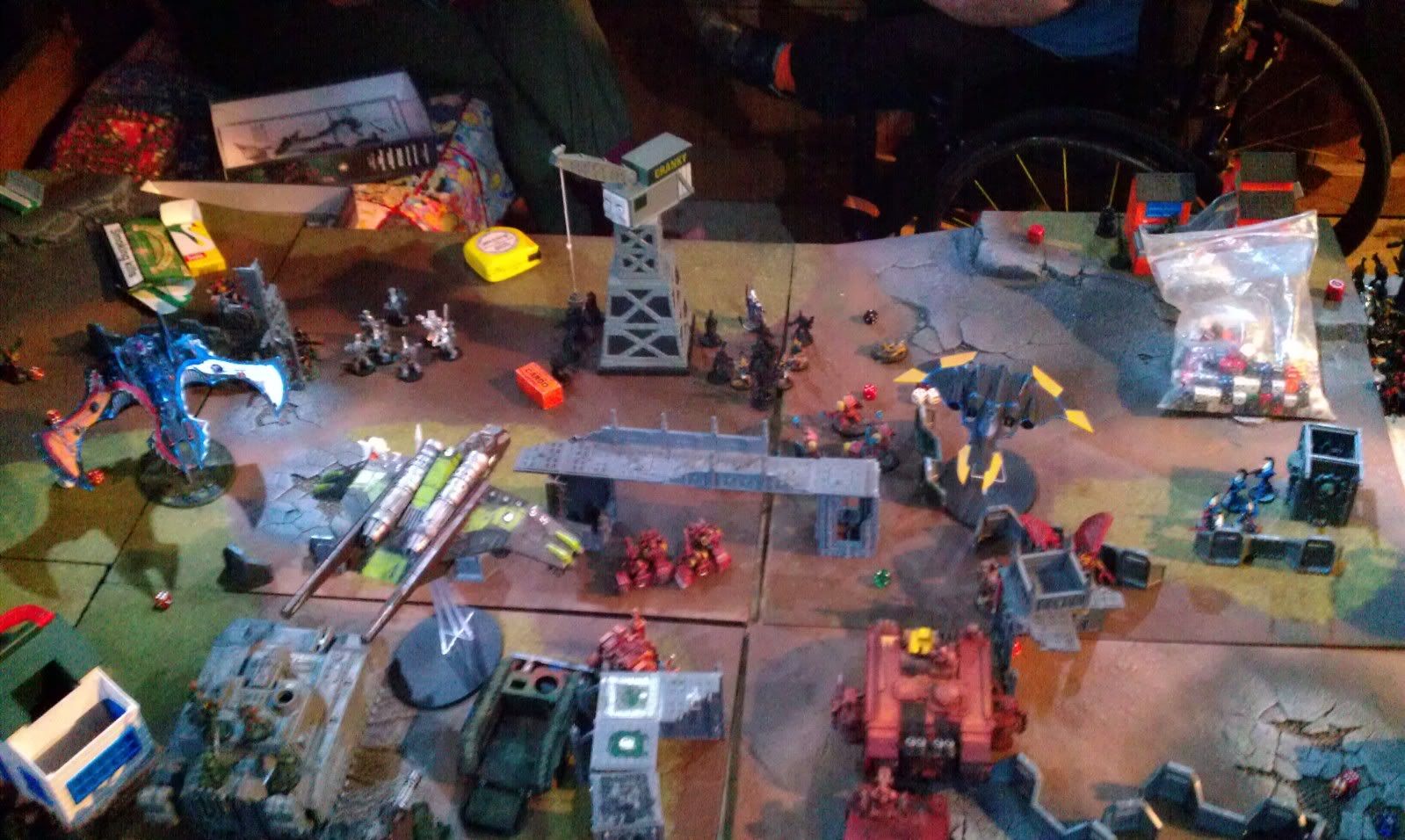 Best intro Evarrrrr!
Also their washing mashine flooded the kitchen and needed fixing
The dog kept getting under our feet
and the imperial guard belong to Allen's 8 year old son.
Still it was great fun rolling some dice with some friends and some good laughs.
I think our flaw was somehow combining in our minds; a friendly mega battle with people that now the stats lines by heart and introducing the game to two ladies.
Game wise my assault squad and sternguard took out 3 units, (wraith lord, scorpions and some other eldar unit) and also took 2 turns of shooting from more than half the enemy battle force, the assault squad and my captain died but still the sternguard were still on the table.
5 terminators rapped 10 berserkers in one turn. The game stopped with the terminators next to a unit of eldar dragons and a special charachter, so we rolled to see what whould happen,
I lose a stormshield in the shooting phase, lose none in combat.
claws kills 2, the 6 hammer attacks hit 3 then I roll 1,1,1 to wound.
I do not want that to happen again to me, so by paying 10p extra I can replace my termie captain for Vulkan
and change the lasscannon in the tactical for a melta.