This is a Fantasy shaman I painted. Its more of a display piece, with no real purpose, I will add one day the 4 forgeworld skin wolfs I have to him.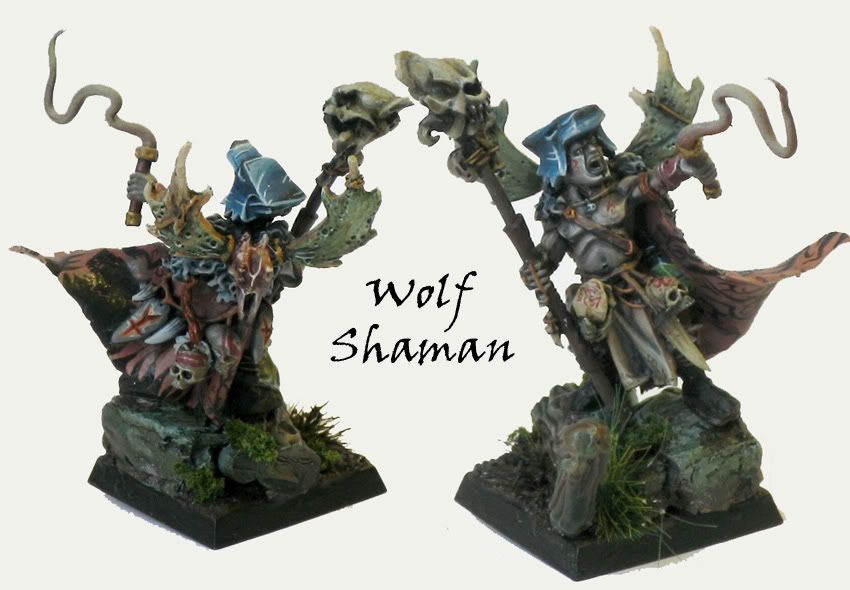 The helmet is actualy a spase wolf thunder hammer cut up and emptied (and some greens stuff added),
the head is also from a space wolf, normaly a space wolf head on a empire model looks rediculus but this amber wizard is quite big. the wip is just green stuff.
On the cape I tried doing some tribal and also added a space wolf transfer.
Most of the model is using muted colours greys and browns going on to bleach bone and then i added my favorite colours blue and turquaz on the helmet. Helps you focus on the face too. Hope you like it.