Hello all,
Once again i have nothing completed to show but 3 promising WIP's.
The first one is the banner of Iron clad "protos" I did abit more work on it.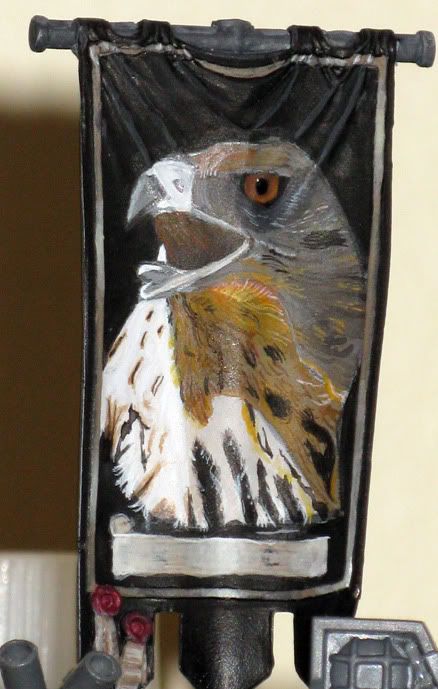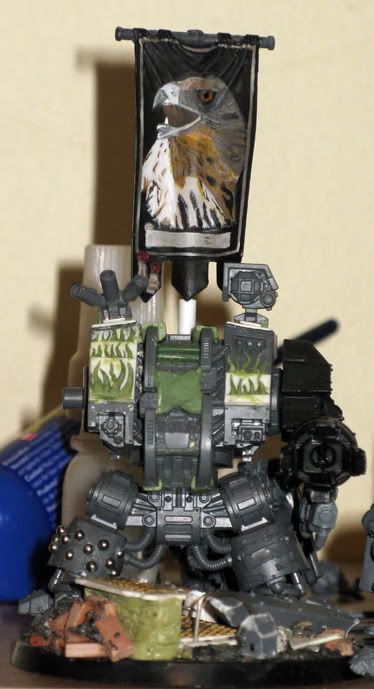 Next is the army's Land raider
I have fitted a speaker inside it with a 3.5 jack. I am currently sorting out the position and storage of the speakers battery( its in the space between the tracks), after that I will see about fitting the mp3 player/blue touth receiver, these need to be able to come in and out in a easy way.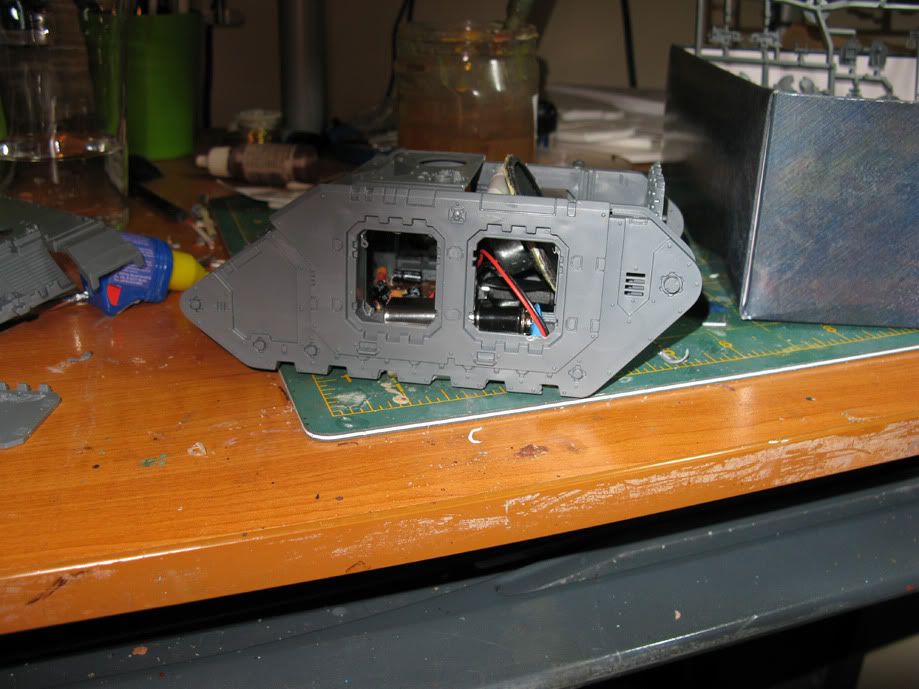 And last is my Librarian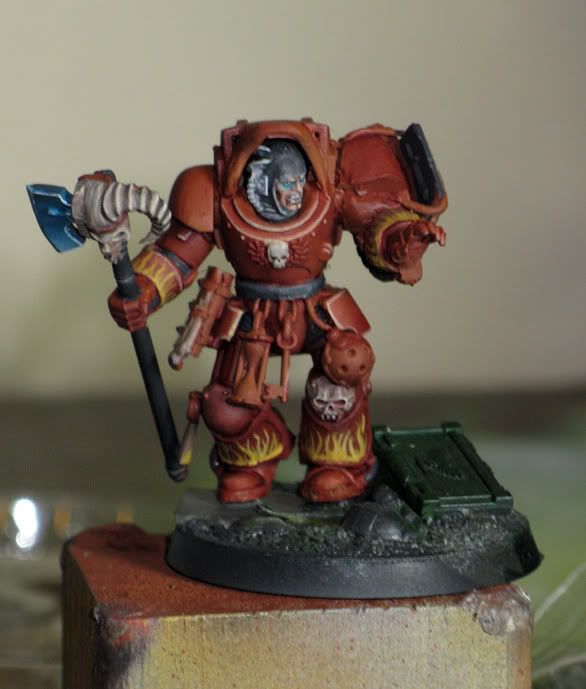 I hope to finish the Librarian and have constructed the LR by the end of the month. I also am starting to paint a hybrid Demon army. Thanks for reading.