Hello Wargamers,
My Librarian is finished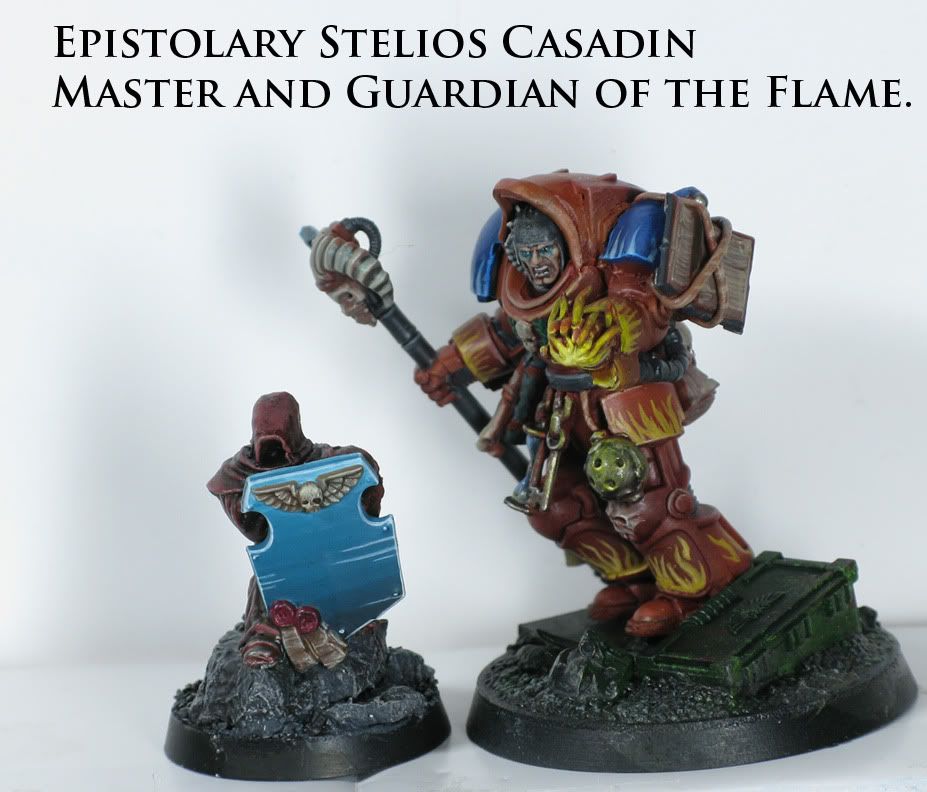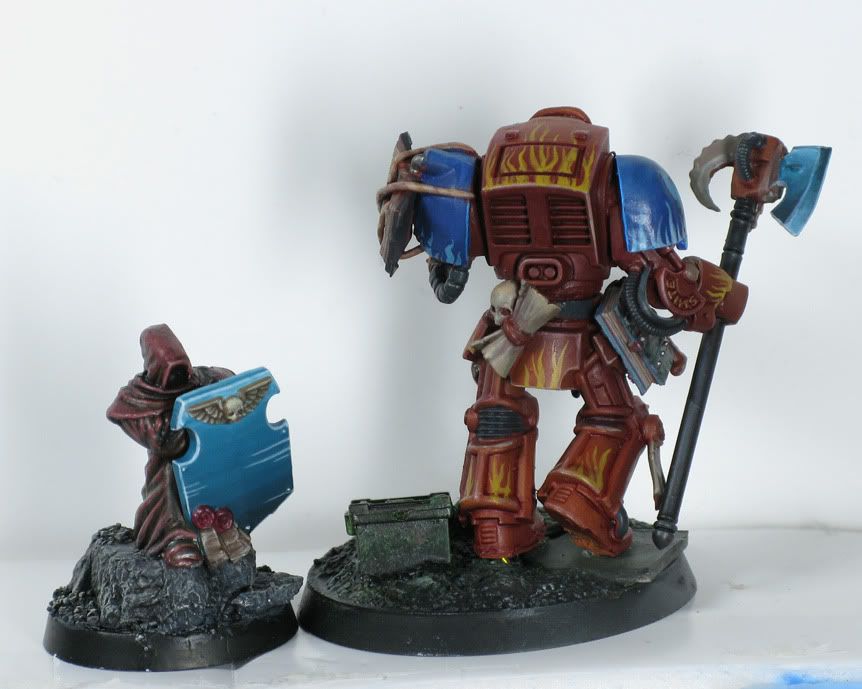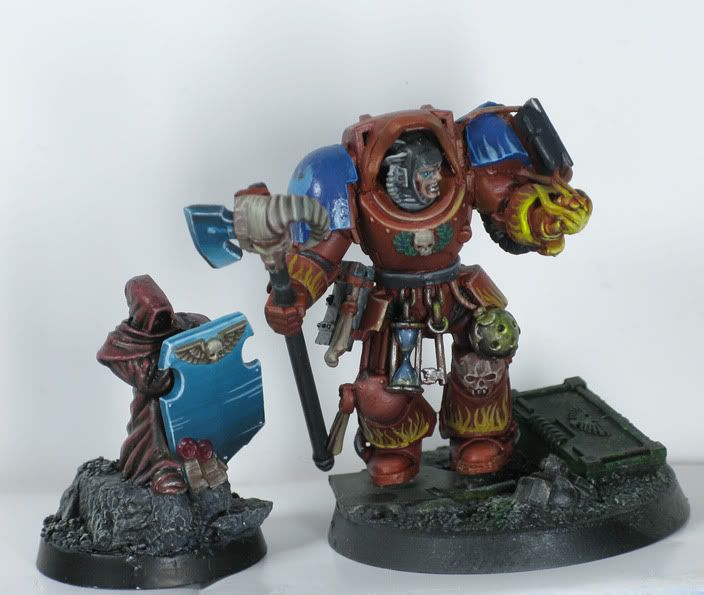 Badab War on Cambridge is put on hold.
Unfortunatly I need to put the Campaing on hold, there is a lack of intrest at the moment and I think some cool stuff will be comming out for Fantasy this summer. So I have decided to pause it, rather than let it just die out like all other attempted campaings in the Cambridge store. I am considering of restarting it in September -October.
Also I need to paint some demons for the Fantasy Doubles tournament in GW HQ this month, but expect to see images of Protos at the end of this month. After that I am back to painting 8 Sternguard and 5 more terminators. I also have to complete the constuction of the redeemer jukebox.
So even though the campaing is on hold the painting of the fire hawks is not.